Keeping staff engaged through teacher recognition
Build a community of positivity with a few easy clicks with Standards Tracker. Boost morale and staff engagement in a dedicated space for teacher recognition, praise and appreciation.
Deliver personalised commendations in real-time and like, share and comment to make colleagues feel valued. A simple way to make a big difference.
63% of employees who are recognised are very unlikely to look for a new job.
If you are a school leader looking to make a difference then book a demo and we can get you set up in no time.
By submitting your information, you agree to Educate's Privacy Policy. You can opt out at anytime.


Acclaim
Celebrate great work
Empower staff and create a culture of positivity by celebrating great work with interactive commendations.
Boost the morale of team members
Select one or several team members to receive a personalised commendation message on their next log in.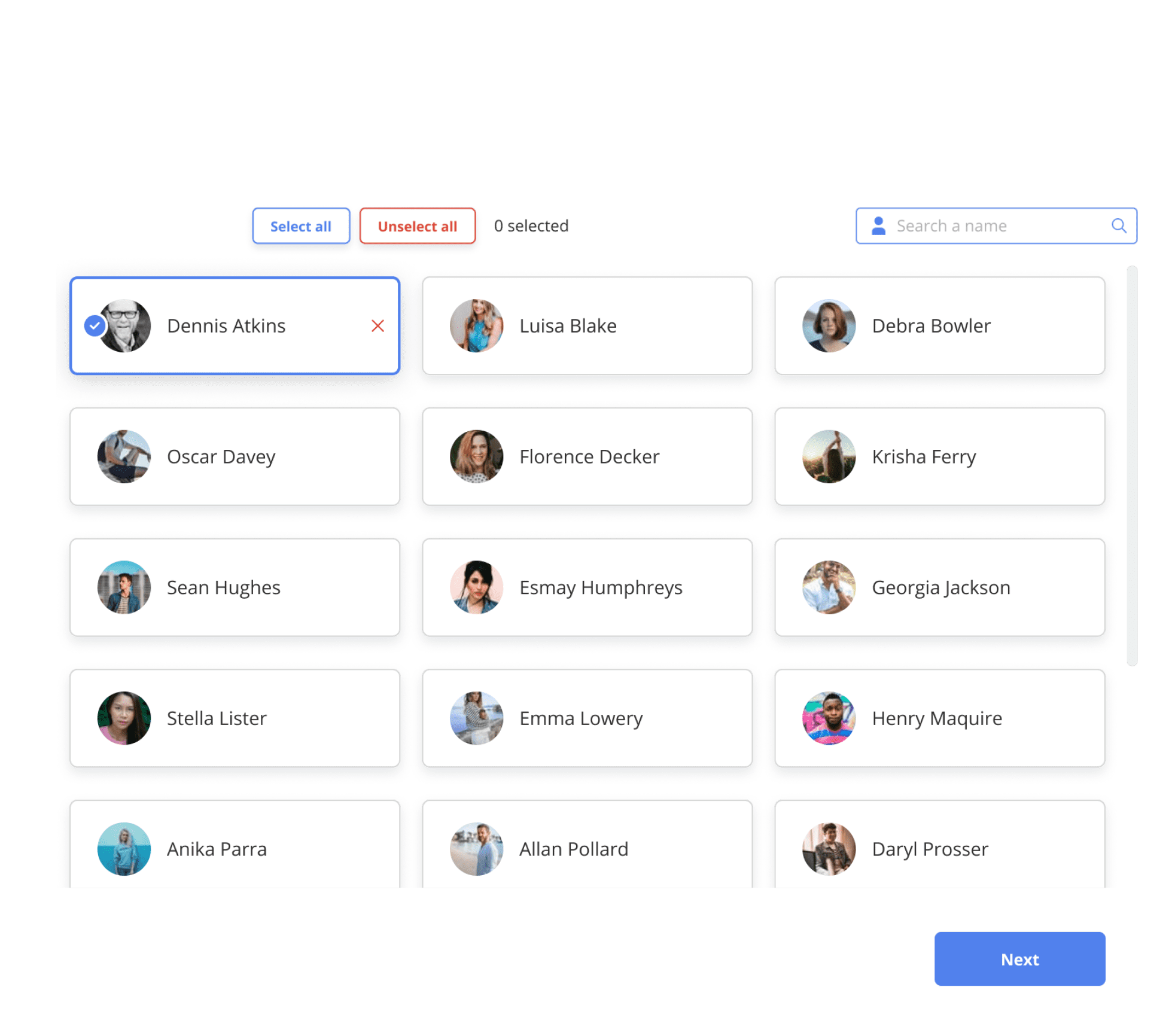 Celebrate what matters to you most
Select your reasons from our pre-filled list or create one of your own to add a personal touch and make a difference.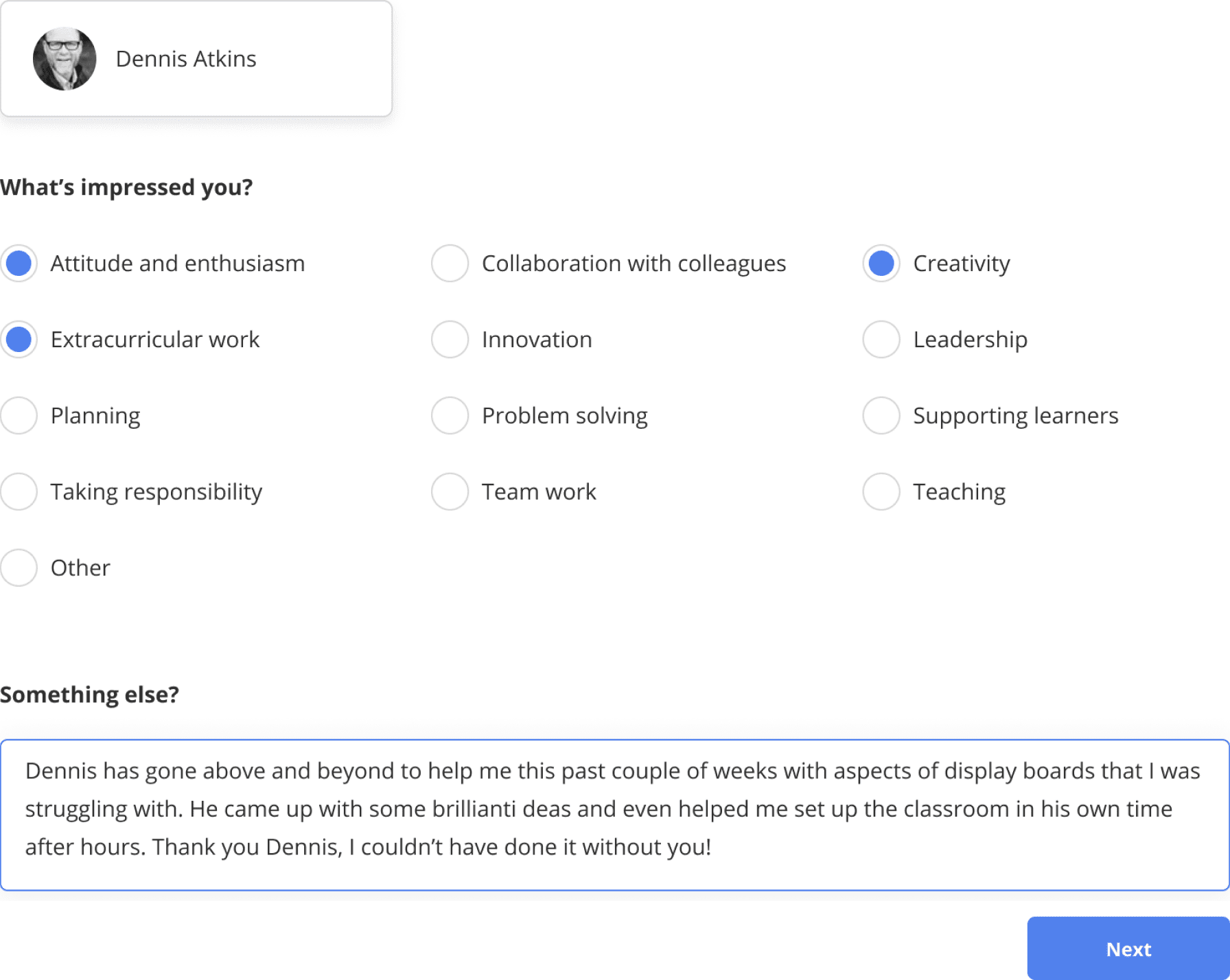 Fuel 1:1s with powerful commendations
Use commendations to highlight top-performing members of staff.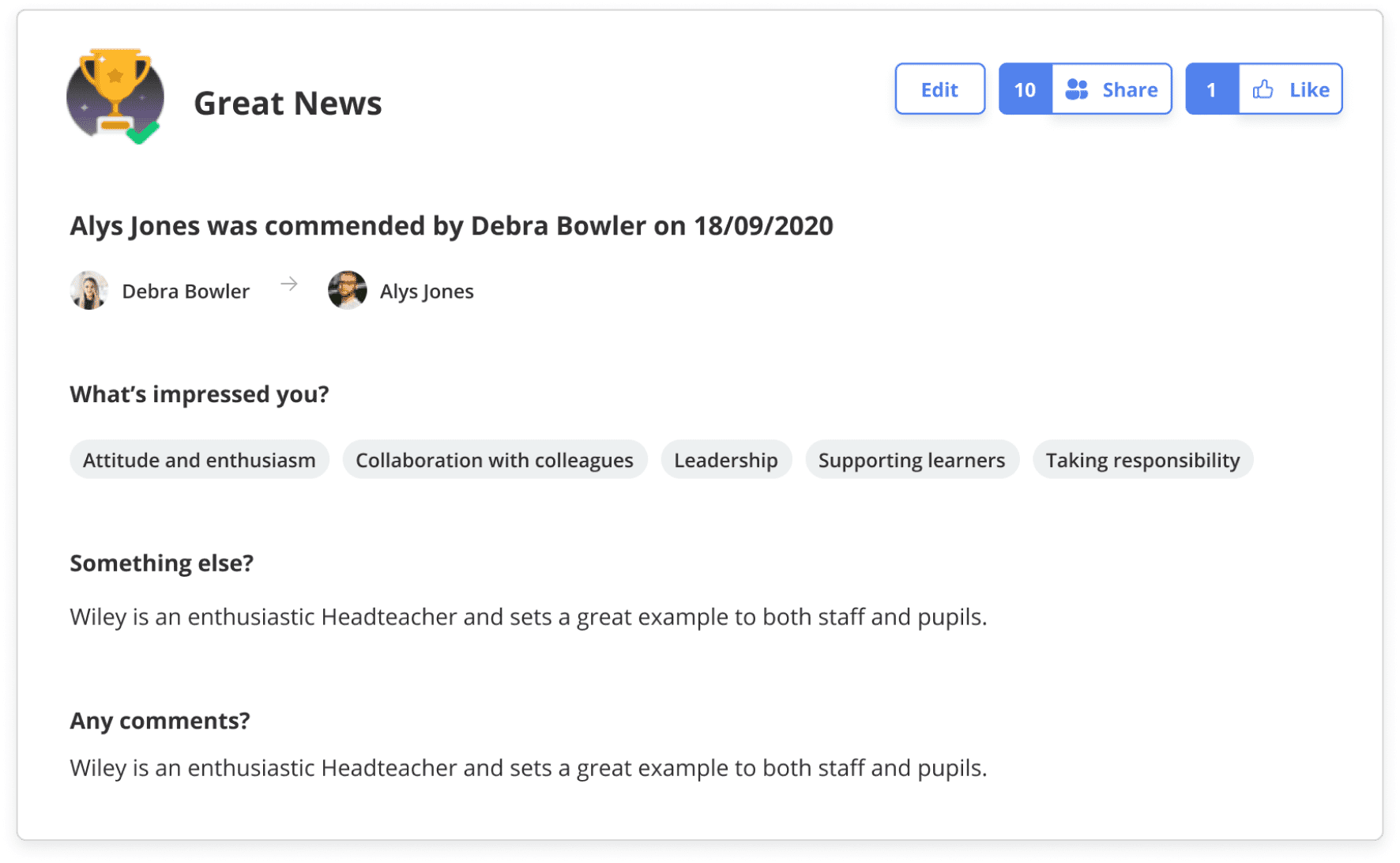 Improve engagement with community
Post to the Wall of Good Karma where staff members can like, comment and interact with commendations.