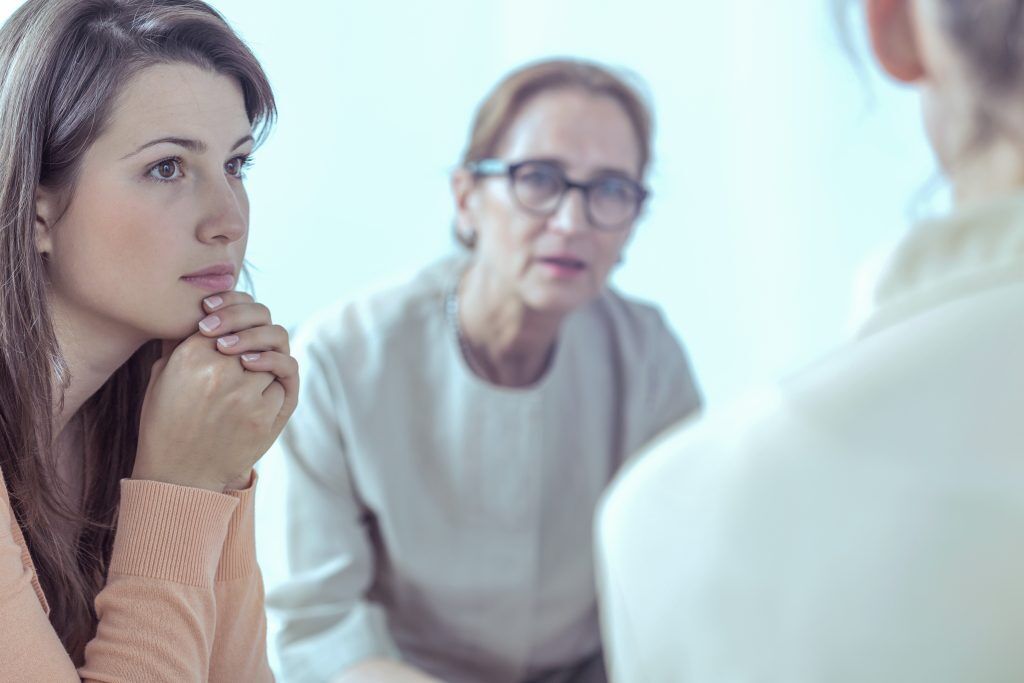 Support for teachers central to improving schools
The government has pledged to provide more support for teachers, as measures to aid those in the early stages of their career form a central focus of new policies to boost teacher performance and improve recruitment and retention rates within the profession.
In January, government officials announced an "ambitious" new strategy for the teaching profession,with an additional £130m a year to be put towards providing a two-year support package for new teachers under the newly created Early Career Framework.
Education Secretary Damian Hinds says that his department's new approach is based on a "commit[tment] to supporting teachers – particularly those at the start of their career – to focus on what actually matters, the pupils in their classrooms."
As well as a longer period of initial support, teachers have also been promised improved access to mentoring, a better provision of professional development opportunities and a reduced workload – with less emphasis on non-teaching tasks.
The Department for Education has also outlined aims to make part-time working easier and take a simpler approach to recruitment, in order to encourage strong candidates from all backgrounds to apply.
Whilst some concerns have been raised regarding the altering of recruitment strategy — withNASBTT leaders saying that undue pressure has been placed on training providers to accept lower quality applicants — the news of a renewed commitment to providing better support for teachers has been overwhelmingly welcomed by the education sector.
ASCL general secretary Geoff Barton has noted that plans for an early career framework have "the potential to be a game-changer", whilst NAHT chief Paul Whiteman similarly projected that the framework could "transform the reality of teaching in England".
The strength of response to the framework underlines the centrality of good teacher support to school performance and pupil outcomes.
From a management perspective, providing adequate professional support to teachers is one of the most significant factors in determining a teacher's performance.
In order to get the most out of teachers at the beginning of their career and beyond, school leaders should seek to implement management policies that support their teachers at all stages – nurturing talent, offering flexibility and providing a clear path for professional development.
Improving accountability practices
Accountability practices in education are one area of performance management often criticised for undermining teachers, with experts warning that teaching suffers from the "audit culture" of today.
The emphasis of the current school accountability system on data and inspections has been linked by research to negative effects on teacher performance and job satisfaction, with some feeling that the overly numerical and punitive approach is unfair on teachers and undermines good teaching.
New policies have made some progress towards recognising that a less stringent, punitive approach to accountability is necessary to enhance teacher performance, with plans to simplify the accountability system and remove floor and coasting standards from Ofsted inspections announced this year.
The education secretary meanwhile has voiced concern that teachers are in some cases "spending more than half their time on non-teaching tasks" as a result of the administrative burdens of collecting data and accounting for pupil outcomes – to the detriment of their performance.
To ensure that accountability strategy is as supportive of teachers as possible, schools should ensure that their internal policies do not overly emphasise data-collection or numerical outcomes where possible.
Individual teacher performance objectives and assessment criteria should not rely solely on numerical outcomes, as this can negatively skew both the teaching of a teacher and the accuracy of their performance evaluation, causing damage to both pupil outcomes and employee job satisfaction.
Instead, assessment strategy should centre around building strong relationships between teachers and managers, instilling self-confidence in teachers and providing a culture where they are able to voice problems, access managerial support and work together with managers on solutions.
Any changes to existing assessment and accountability criteria should be agreed by both managers and teachers as far as possible.
Allowing teachers to give input on how they are held to account will help to ensure that the benefits of implementing new accountability measures are properly weighed against their impact on teacher workload, whilst also promoting a shared vision of performance aims to improve teacher motivation and job satisfaction.
In this way, a more collaborative, less punitive approach to accountability will enable teachers to perform their best and take initiative, while enabling them to approach management with challenges if they arise.
As Paul Whiteman, general secretary of the NAHT notes, a less burdensome secondary accountability system would benefit school leaders in the same way, "free[ing] school leaders to concentrate on what matters most, and that's delivering for pupils."
Mentoring and flexible working support
In addition to avoiding punitive policy and lessening the administrative burden on teachers, schools can see significant performance benefits from directly improving their support provisions for teachers.
Commenting on the Early Career Framework, Geoff Barton of the Association of School and College Leaders notes:
"Providing teachers with support and development during the first few years of their career and helping them to flourish in the classroom […] can help to raise the status of teaching to where it deserves to be: as a life-enhancing vocation."
In terms of support, mentoring schemes for example can not only improve new teacher performance but also provide opportunities for new and experienced staff alike, offering established teachers CPD opportunities via the chance to train in mentoring their colleagues.
For new staff, mentoring provides insightful and challenging feedback from colleagues who have been in their position, promoting a trusting and communicative working environment which in turn can build infrastructure for wider school performance initiatives.
To harness this collaborative potential, schools should aim to assign a dedicated mentoring lead if possible to oversee mentoring strategy. In addition to specific training for mentors, leads could also provide basic guidance on how to counsel colleagues to all staff, so as to create a network of support and collaborative solution-seeking across the school.
Another way that schools can create a supportive environment for their staff is by offering flexible working options.
Flexible working conditions and job share opportunities have both proven successful in schools, with NASUWT leaders asserting that the promotion of flexible teaching "makes a positive contribution to the workplace."
The Department for Education acknowledges evidence that providing flexible working options can help schools "to get the very best out of their teachers", stating in guidance:
"[Flexible working] improves employees' work-life balance and well-being, helps to attract and retain staff, particularly those with caring responsibilities, increases productivity and
reduces costs."
Schools are advised to be open-minded when considering flexible roles and consider cases on an individual basis.
For recruitment purposes, flexible working can widen the pool of highly qualified, available candidates, whilst for retention, the practice can be offered to defer the retirement of experienced teachers and help teachers return to work more quickly after parental leave, easing the impact of staff transition periods on pupils in both cases.
Accommodating teachers in job-share roles is set to become easier for schools, with the government having announced plans to introduce a new match-making service for teachers seeking a job-share.
Improving Performance Management
Educate specialises in helping making performance management easier, faster and more effective.Educate supports teachers, school leaders, governors and education managers to develop and implement best practice staff performance management systems that deliver improved learning.
To learn more on how Educate can help your school improve its performance management practices please email Carol French on carolfrench@educate.co.uk or call 020 3411 1080.