Teams more productive than ever before.
Standards Tracker combines intelligent performance management with tailored learning experiences to get the best out of your teams. Use real-time feedback and personal portfolios to fully understand your teams and create impactful development plans. Combine with OnTrack to keep staff focused and active in obtaining their goals.
By submitting your information, you agree to Educate's Terms of Service and Privacy Policy. You can opt out anytime.

Appraise
Help people excel


Learn
Unleash your potential


OnTrack
All progress at a glance
Increase team productivity with personal development powered by intelligent performance management, tailored learning experiences and ongoing feedback to keep teams focused and engaged.
Real-time overview of performance
Live records of personal development mean you always know how a staff member is performing.
Targeted development using portfolios
Enrich staff development plans using customisable forms. Staff members can create their personal portfolio using uploaded evidence to support their development and inform 1:1s.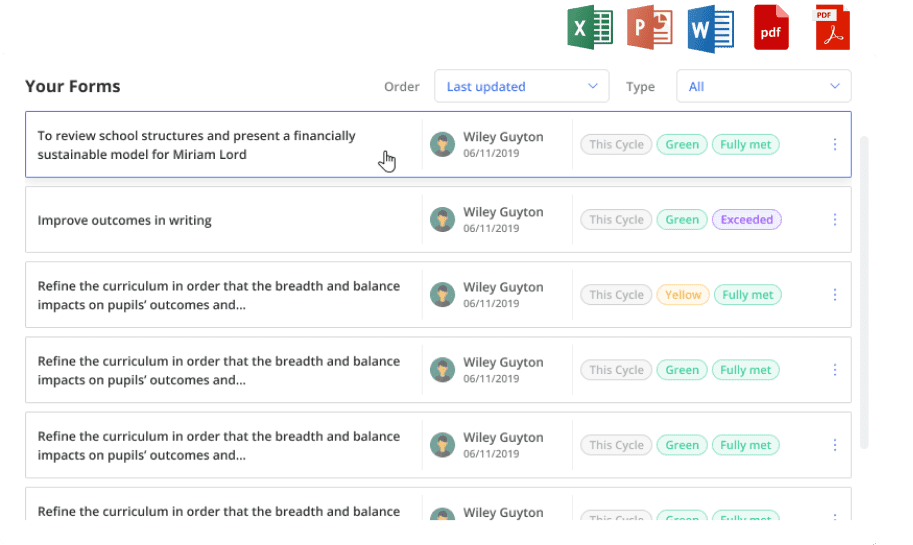 Fuel growth with tailored learning
Customisable learning modules tailored to what you value most to best support the growth of your staff members. 100% customisable materials mean you are in charge of focused development.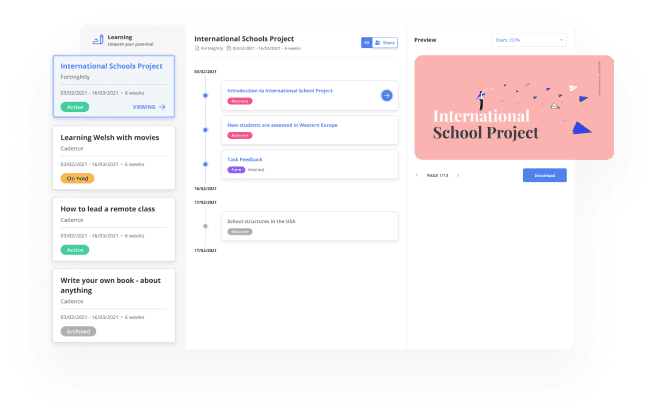 Keep in touch with OnTrack
View all progress at a glance to delegate support where and when it's needed the most.