Should schools evaluate staff during a disrupted school year?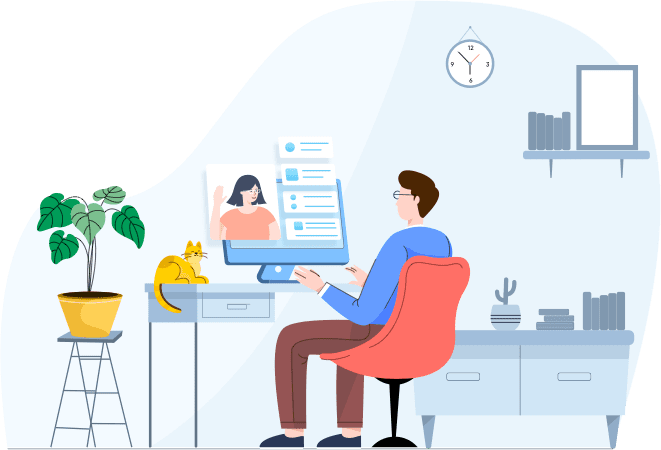 ---
Some Heads are simply waiving all teacher performance management for this past Covid impacted year and will look to start again once schools are fully back up and running. Others are addressing the challenge of providing feedback and evaluating staff in circumstances where teaching must be done remotely.
Evaluation and Feedback
A key component of teacher appraisal has been classroom observations. Still, these look different where teachers are setting classes using tools such as Google Classroom or conducting lessons over Microsoft Teams.
Observing a lesson that is done remotely via a video conferencing solution is possible but very different to a typical observation. The observer cannot see the class as a whole; students behave differently online; workbooks cannot be looked over in real-time, etc. However, aspects of teaching can still be assessed.
Examples of Assessment Criteria
Does the lesson, or at least the lesson plan, enable pupils to understand the key concepts and present information clearly?
Is the teacher enabling some form of discussion using the tools available?
How is the teacher checking pupils' understanding and providing feedback? Is there an appropriate level of assessment?
Are online lessons being coherently planned to enable pupils to work towards clearly defined endpoints?
Has the teacher established a clear routine for pupils and the expectations around completing work?
What are the consequences if a student doesn't complete work?
Access to student's work submitted online (either as a scan or digitally), enables work scrutiny just as it would in a normal context.
Through their online lessons and set work, is the teacher demonstrating a "firm and common" understanding of the school's curriculum intent?
Technology skills
No matter how tech-savvy they are, Teachers are grappling with a whole new set of skills and methodologies in very challenging circumstances, so these elements of assessment need to be taken against this backdrop. On the other hand, Heads will want to ensure they provide the very best education for their pupils.
The SLT should establish a minimum set of requirements for teachers teaching online. Such a framework for teaching staff will remove any uncertainty over what is expected of them. This framework would not prevent teachers from being creative in their teaching and still provides them with autonomy. Yet, it avoids any surprises in feedback conversations if these activities have not taken place.
Feedback remains an essential component of professional development, and teachers should still receive regular feedback on their work. The SLT and Middle Leaders should be spending some time researching effective remote teaching techniques so that they can coach their teachers on how to improve and develop their online teaching.
Performance Related Pay Decisions
Heads and Governing Bodies will need to address performance-related pay decisions at the end of the year. Care will need to be taken to ensure that all members of staff are treated fairly and following the school's pay policy. Challenges will be thrown up by teachers who may be underperforming and who may be on an action plan either before or during the lockdown. Gathering evidence to support decisions on performance remains as essential now as it was before lockdown. Governors and Heads should consult with their HR advisors and plan their approach ahead of the end of the academic year. Leaders should maintain the level of feedback provided to all staff so that there are no surprises come the end of the year.
So, whilst these are unprecedented times, the benefits and principles of evaluation, high-quality feedback, coaching and development remain as necessary as they were before lockdown.