Smarter appraisals that are worth your time.
Standards Tracker makes meaningless tick-box appraisals a thing of the past with tailored materials that enable frequent and often feedback. Dive deeper and link your planning items and strategic goals from other modules to drive your team together towards the bigger picture.
By submitting your information, you agree to Educate's Terms of Service and Privacy Policy. You can opt out anytime.

Appraise
Help people excel
Power your appraisals with continuous performance management, effective goal-setting
and evidence-based feedback.
Quickly identify strengths and weaknesses
Staff records for any role, customisable with your standards and grading system. Live overview shows where to direct development.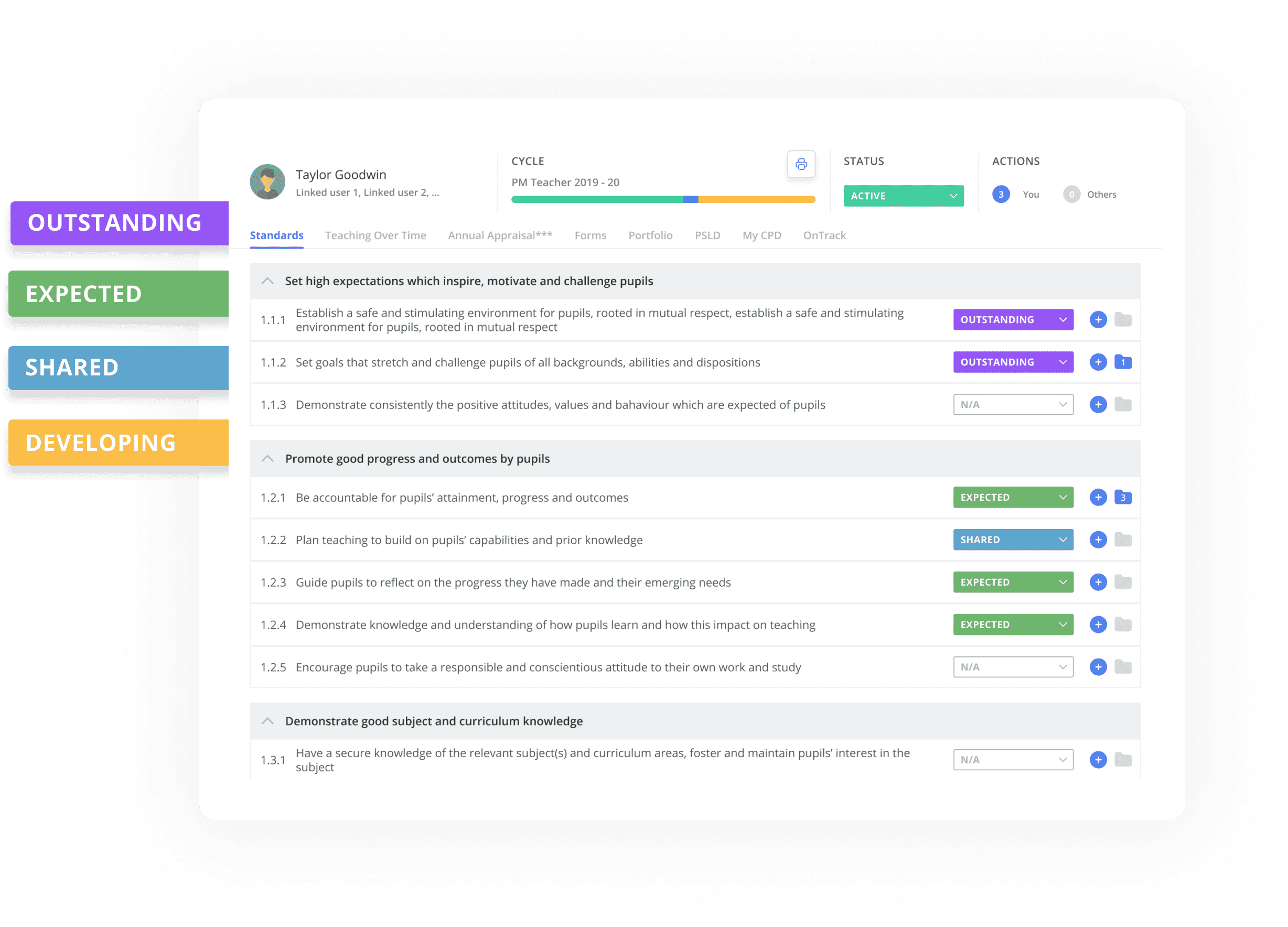 Drive performance with great goals
Effective goal-setting boosts productivity and employee engagement by up to 25%. Effortlessly set and monitor objectives using our simple form builder to link to standards and organisational aims and development plans.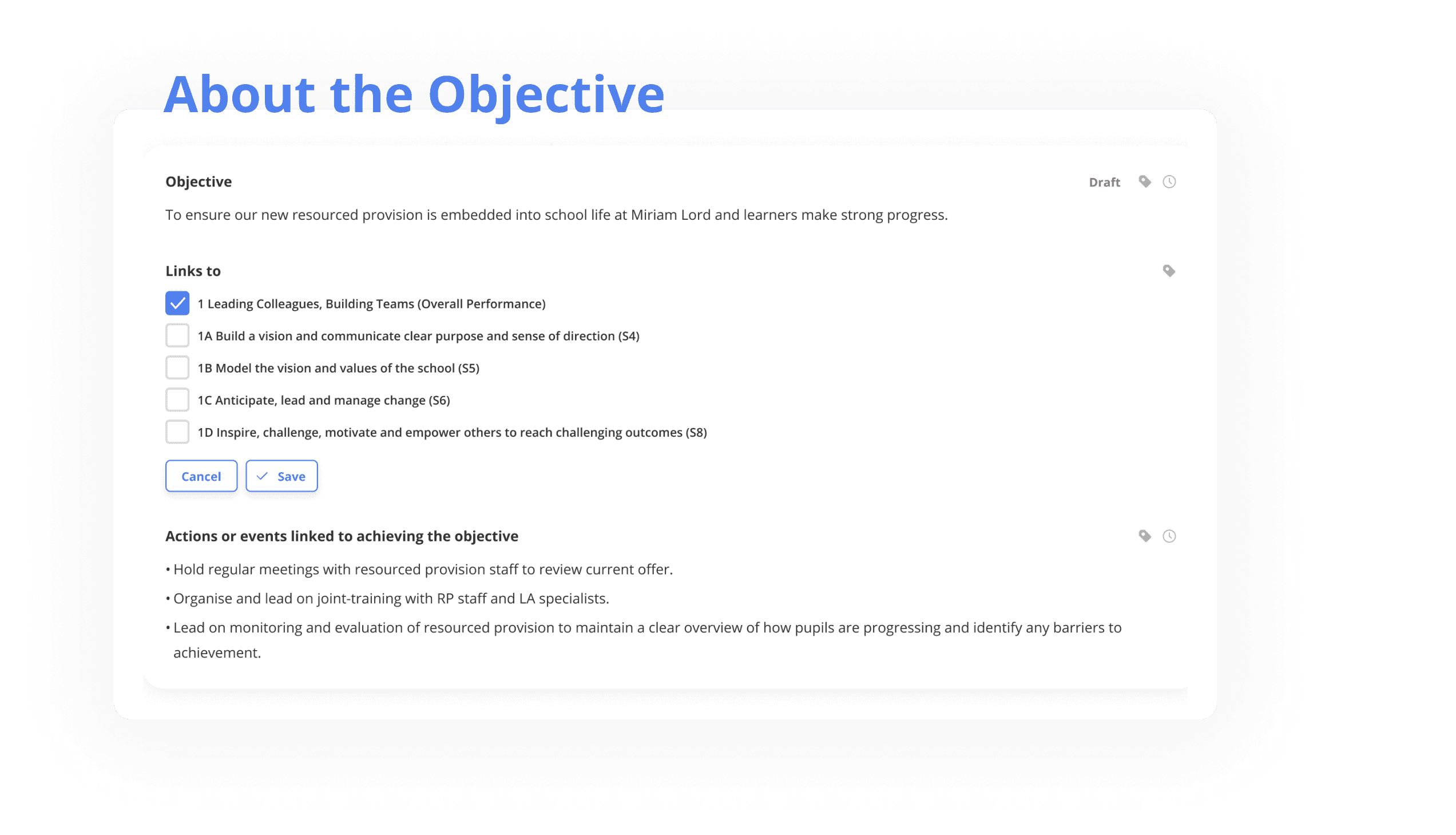 Upload evidence for effective 1:1s
Evidence can be uploaded against any standard, development goal, or form to support their improvements and ensure 1:1s are impactful.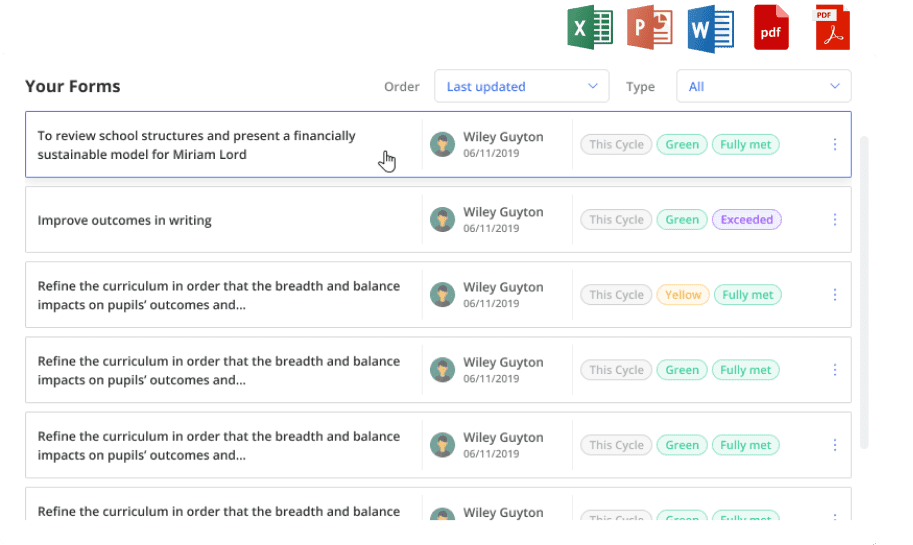 Stay on track with light-touch, continuous feedback
Create a schedule of regular check-ins with Feedback Loop to keep staff on track with their goals and deploy support where it's needed.
Effective reviews that meet the bigger picture
Complete oversight allows you to build ongoing reviews into your processes using integrated modules.