Middle Leaders provide secret to school performance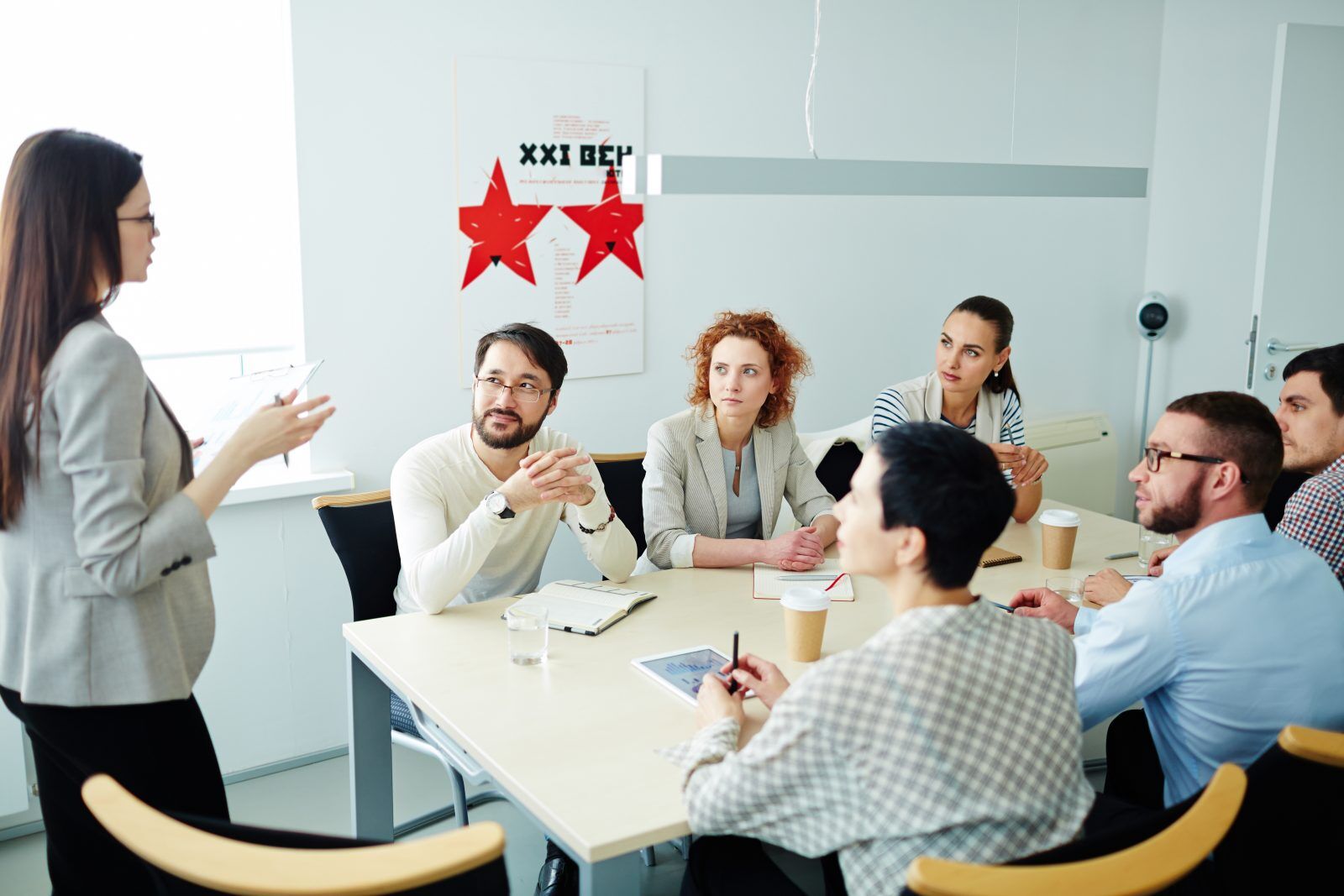 The work of middle leaders in schools has become increasingly important to school performance in recent decades, with education sector experts and researchers alike highlighting the benefits of an effective middle leadership team.
Whilst strong overall performance management remains fundamental to staff improvement and motivation – with one study finding that management quality accounts for 70% of the variance in employee engagement scores at different organisations – effective middle leadership is essential to ensuring that even the best performance strategies do not fall apart in practice.
Heads of department, curriculum leaders and heads of faculty play a key role in implementing school performance strategy and improving pupil outcomes, bridging the gap between senior leadership strategies and teachers' every day work.
As senior leaders set out the progress vision for schools, middle leaders implement these guidelines on a daily basis, working with both senior leaders and teachers to improve whole-school communication, motivate staff and ensure that performance objectives are being worked towards.
In their role as a liaison between senior management and classroom teachers, heads of department and other middle leaders are ideally positioned to provide on-the-ground oversight and create drive to make sure that school policy both works in practice and is implemented effectively say to day.
In addition to this mediating, middle leaders balance their roles in driving grass-roots progress and representing staff to senior management with managing their team, communicating with parents, answering to senior management and teaching themselves.
In order to achieve and sustain strong school-wide performance, it is therefore essential that schools work to develop strong middle leadership capacity.
Former Ofsted chief Michael Wilshaw underlines that middle leaders are "the engine of any school" and "in many ways … the most important leadership group in the school."
Teaching Leaders charity CEO James Toop similarly acknowledges the importance of investing in strong middle leaders, stating : "No school can be a great school without getting middle leadership right."
By taking steps to improve the quality of their middle leadership, schools can reap significant benefits for their performance: promoting consistency in staff performance, improving relations between management and teachers and boosting employee engagement and job satisfaction.
Building teams and implementing strategy
Foster individual relationships
One key element of successful and effective middle leadership is an ability to build cohesion within a given staff team or faculty.
Bolstering team cohesion allows middle leaders to boost staff engagement, performance and job satisfaction at the same time – improving departmental relations whilst also honing focus on team objectives.
Heads of department should aim to support, motivate and steer staff to achieve performance objectives across a personal, departmental and school-wide scale in order to promote good pupil outcomes.
To this end, it is important for middle leaders to invest time into building a relationship with all the members of their department on an individual basis.
Leaders should aim to encourage regular, one-on-one discussions with their team members and engage staff as much as possible in any departmental decisions, inviting feedback and providing support for individual concerns.
Develop team working
To foster strong communications and team work across their department, middle leaders should also aim to create time for group work sessions.
Team work opportunities offer a way to increase departmental face-time whilst also efficiently taking care of administrative tasks: data entry, marking and reporting activities can all be done in teams to improve communication, save time and reinforce a sense of departmental cohesion.
Alongside building strong communication within their team, middle leaders must work to focus their staff on achieving wider school objectives, linking departmental work and aims into the framework of broader, whole-school vision and strategy.
Creating the department strategic plan
Creating a departmental master plan will help leaders to link specific, department work with the broader school vision statement, boosting performance progress and ensuring that broader performance aims of school and team are forefront in the day-to-day working of all team members.
Middle leaders should aim to engage their department as much as possible in creating and reviewing the team statement so as to motivate staff – aligning senior management policy aims with departmental staff's own needs and objectives.
In addition, departmental goals and vision statements should be reviewed and updated regularly in keeping with both changes to wider school policy and also with feedback of individual staff within department.
By incorporating broader school vision into more concrete, departmental aims, middle leaders can effectively enforce the implementation of school policy, making it easier to achieve improvement whilst also cementing departmental unity and cohesion.
Maintaining and monitoring both standards and workload
Another key element of middle leadership is the maintenance and monitoring of high administrative standards.
In line with their accountability for departmental performance, middle leaders should aim to have some meaningful oversight over whether members of their department are adequately meeting standards for every day non-classroom teaching tasks such as planning, assessment, marking, data-entry, reports and parental contact. This oversight should include assessing whether colleagues are spending too much time on a particular aspect of their non-teaching tasks and require support or guidance on how to complete those tasks more efficiently or reduce the time spent on them altogether. This is especially true for more junior members of staff who are relatively new to the profession.
This oversight both allows the school to run more smoothly and makes it easier to identify and resolve any operational issues, with each department leader keeping a closer eye on their team of staff.
Whilst scrutinising team performance may risk creating a more tense, adversarial relationship between leaders and staff, it is important for middle leaders to identify and address underperformance wherever possible, both to resolve issues quickly and to maintain a culture of high expectations, thereby supporting school performance objectives and pupil outcomes.
Middle leaders can get the most out of quality assurance checks and ensure that their staff are achieving consistently high standards by providing teachers with an overview of the year's quality assurance processes ahead of time, giving details for example of any marking and feedback audits, lesson observations or moderation and data checks.
To minimise the sense of inter-departmental scrutiny attached to these checks, the purpose and aims of assurance processes should be as transparent as possible, with space given for any feedback or concerns to be addressed.
In order to get the most out of quality assurance exercises, middle leaders are advised to share their findings and feedback with the team.
Constructive feedback should be as positive and productive as possible: examples of any good practice observed should be given, so as to increase the sense of positivity around the checks and boost staff morale.
Criticism and negative feedback meanwhile should be framed as far as possible with a focus on finding collective solutions going forward.
Between representing their department, enforcing senior management policies and managing their own teaching performance, middle leaders in schools have a difficult balancing act to strike. If they are able to foster strong team ties, connect school aims to specific departmental goals and hold their team to account however, they can have a significant impact in shaping school performance and will likely prove to be school management's most important asset.
Improving Performance Management
Educate specialises in helping making performance management easier, faster and more effective with the implementation of its Standards Tracker software.
Educate supports teachers, school leaders, governors and education managers to develop and implement best practice staff performance management systems that deliver improved learning.
To learn more on how Educate can help your school improve its performance management practices please email Carol French on carolfrench@educate.co.uk or call 020 3411 1080.